Group Home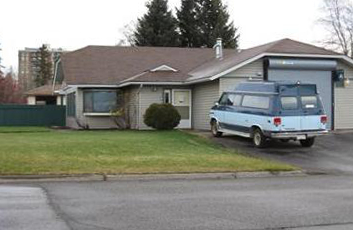 The Prince George Brain Injured group home serves 5 residents in a home like atmosphere and we provide full care from medications, all activities of daily living, physiotherapy, case management, social and recreational programs, cooking, cleaning, gardening and all aspects involved in running a home.
The group home is located in a residential community and has its own transportation for residents in wheelchairs and all staff have class 4 drivers licenses so that we can transport our residents to and from appointments and outings. We are often seen in the community at the local mall, Tim Horton's and at the PG BIG office for potlucks and other activities.
If you want to make a difference in people's lives and the opportunity to provide one on one care, we are always looking for new team members if you are a registered care aid and are willing to get your class 4 license, come down to PG BIG with your resume and fill out an application.

Home Based Rehabilitation
Short Term Community Rehabilitation
The focus of our Community Rehab Program is to assist survivors in goal-directed rehabilitation to overcome cognitive deficits through the use of compensatory strategies. Goals are determined by the individual survivor in consultation with their PG BIG Case Manager & other professionals with whom the individual is involved. The survivor works one to one with a Community Rehab Assistant within agreement with the funder of service.
Life Skills Retraining & Assistance With Daily Living
Some survivors of brain injury are no longer able to independently perform the basic activities of daily life. PG BIG Community Support Workers provide assistance with a focus on both quality of life and a philosophy that encourages "doing with" rather than "doing for".
areas of daily living such as cooking, cleaning, etc.
assistance with community re-entry
social skills development
the development of compensatory strategies
anger management
budgeting and money management
Independent & Semi-Independent Living Support
PG BIG facilitates the residential needs of survivors who require support in order to maintain an independent lifestyle. Support ranges from 24 hour one-to-one support to occasional support. Individual support needs might be based on a need for supervision & personal assistance, a need for medical interventions, a need for behavior support or various other factors. Programs are adapted as an individuals needs change.
Independent Living Programs are established as the need arises. Individuals may receive the service in their own home or in shared accommodations which PG BIG may be able to help establish.