Case management is a proven successful strategy for improving development after brain injury, by designating a member of the care team to manage multiple aspects of the survivor's care, including assessment and planning, coordination of services, changes to employment, education and clinical monitoring.
Case management dramatically improves the quality of care individuals receive, particularly those with serious issues that require complex treatments. Case management's greatest impact is frequently through services provided to individuals with low levels of social support, and/or who are at highest risk for poor outcomes when unassisted.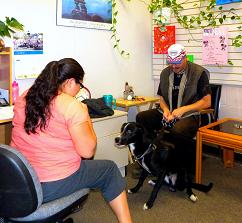 Prince George Brain Injured Group provides first class case management services to individuals who are living with an acquired brain injury. Individuals may be referred to PG BIG by their doctor, nurse, social worker, or other social service professionals. Alternatively, an appointment can be made in person for an assessment at our office.
The first step to access case management services is to meet with a case manager for an intake appointment. During this appointment the case manager will enquire about the injury, and the life issues the survivor is currently struggling with. Then, if the survivor meets PG BIG's service eligibility criteria, a case manager will be assigned to the person requiring assistance. Once assigned, the case manager will be available to the survivor (and family members) to assist by providing whatever support is needed to facilitate of a life-long continuum of care. This support often includes:
Assistance with problem solving
Crisis intervention
Locating and securing suitable housing, food, furniture, cleaning supplies, etc.
Filling out forms
Applying for disability pensions, third party funding, etc.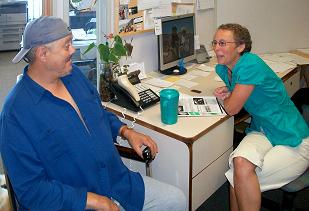 The case manager will also work the invidual and family to create a detailed Community Rehabilitation Plan (CRP). The purpose of this plan is to assist the survivor in working toward personalized goals, and achieving maximum independence. Following the creation of a CRP:
The survivor may meet with the case manager on a regular basis, or, they may meet only as needed.
The case manager will assess the suitability, and potential benefits of attending groups, educational programs, and/or attend social events provided by PG BIG.
The Case Manager may assist the person to work with other medical and social service professionals and/or agencies. This may include assisting with things such as:

Going with a survivor to the appointments to remind survivors about questions, acting as an interpreter, and/or being the 'note-taker'
Acting as a service coordinator to facilitate interaction with multiple service providers
Assisting with proposal writing in order to access disability benefits, third party funding for specialized services, and funding applications to attend school or secure employment